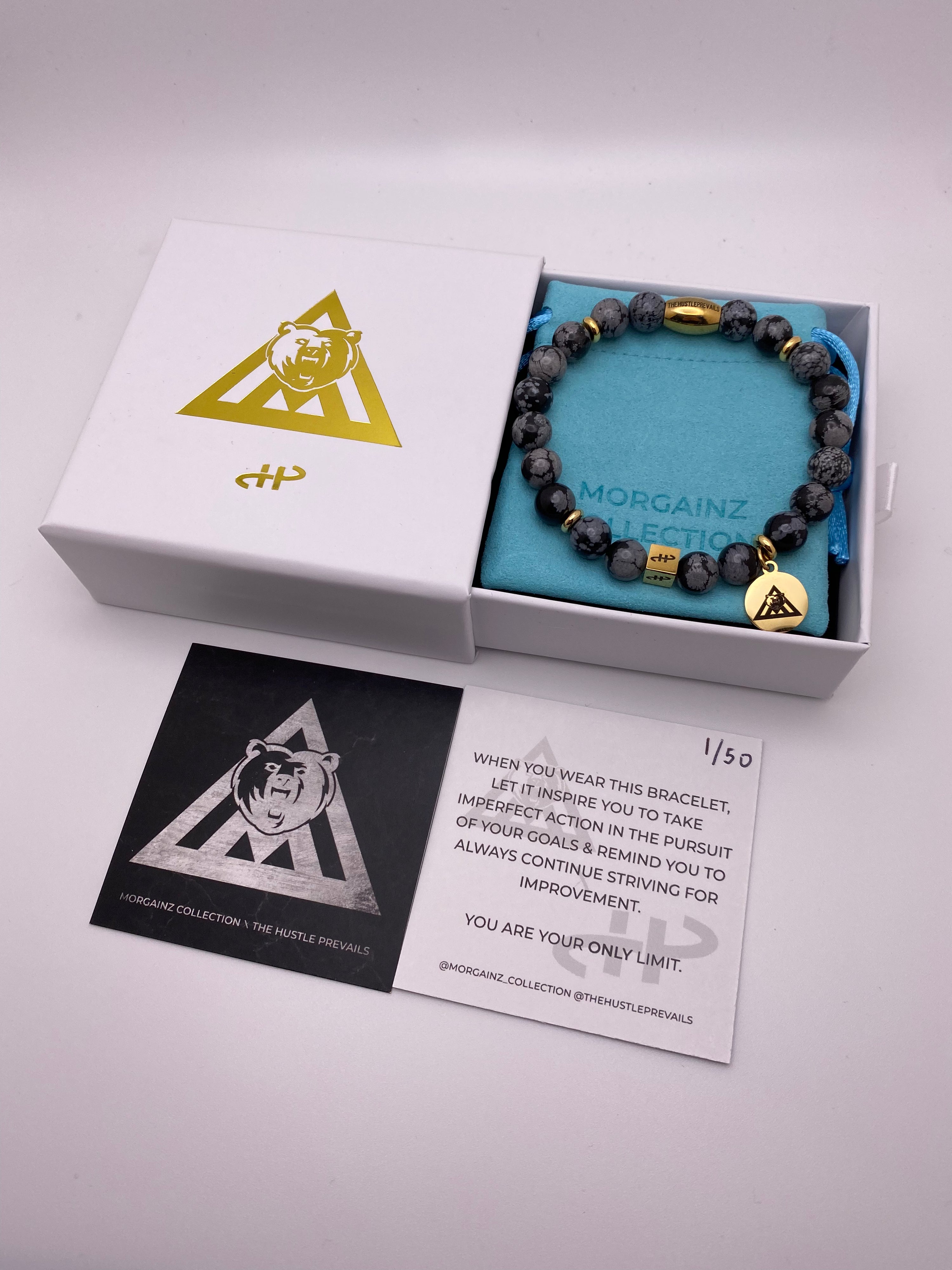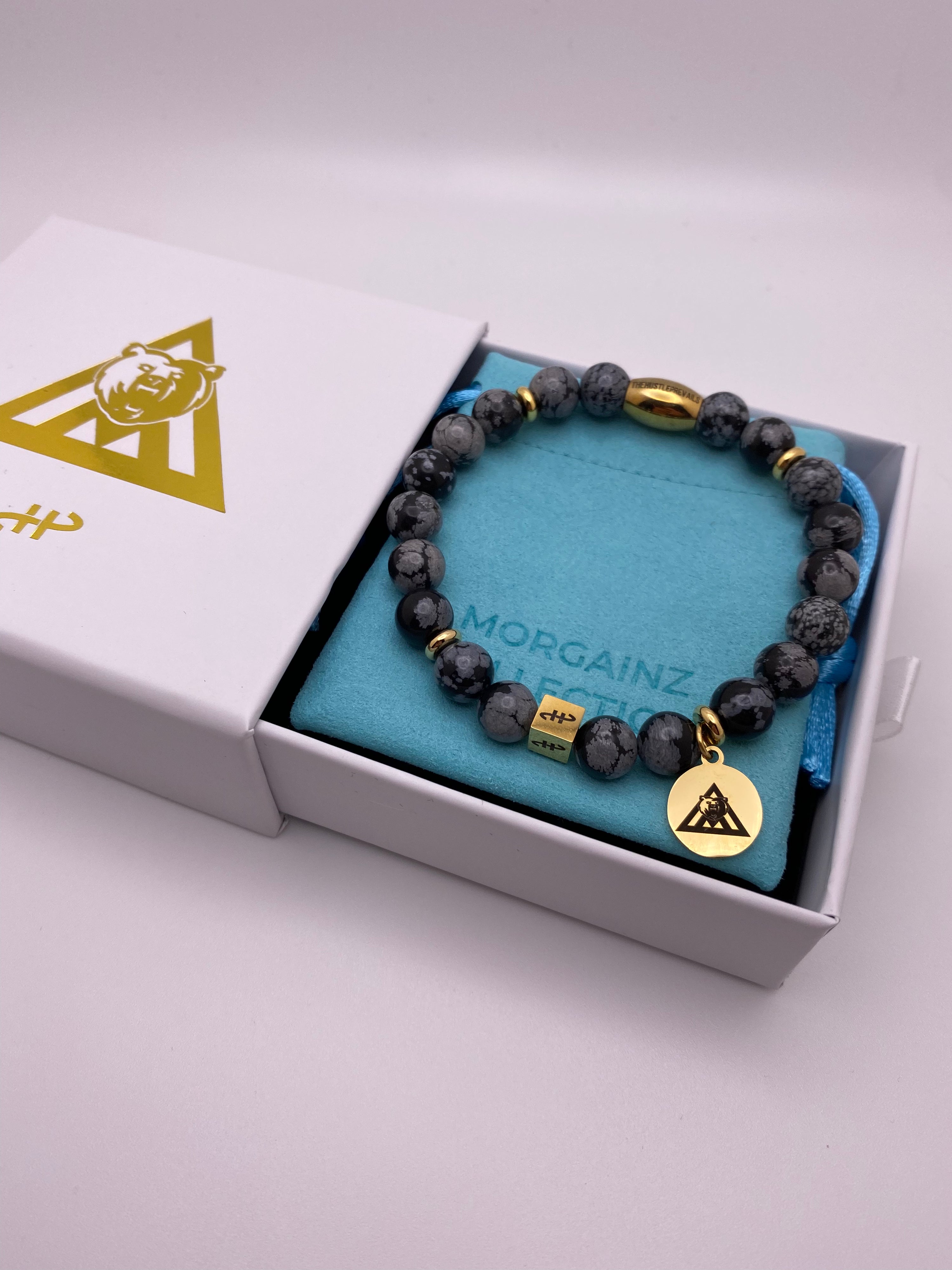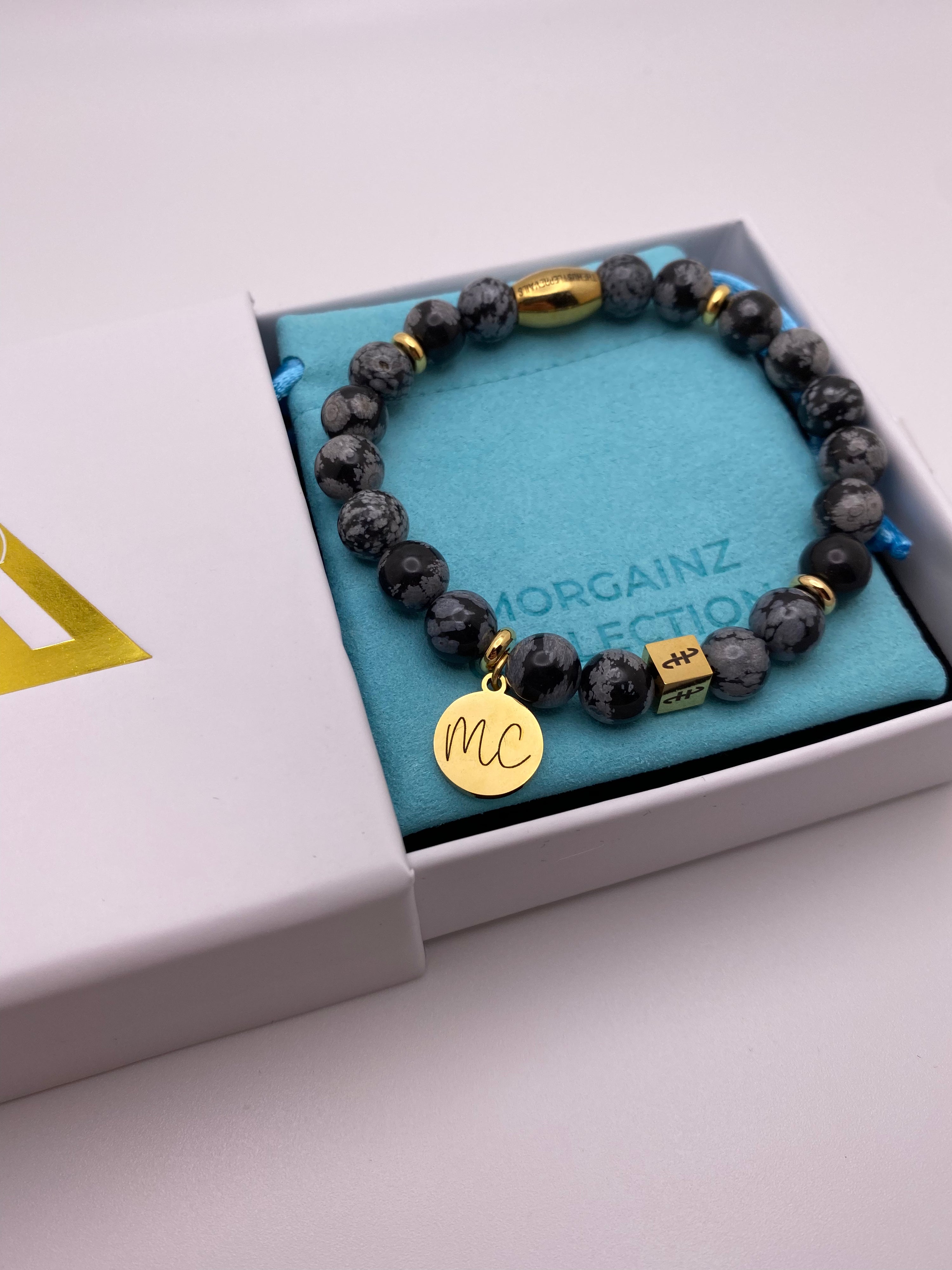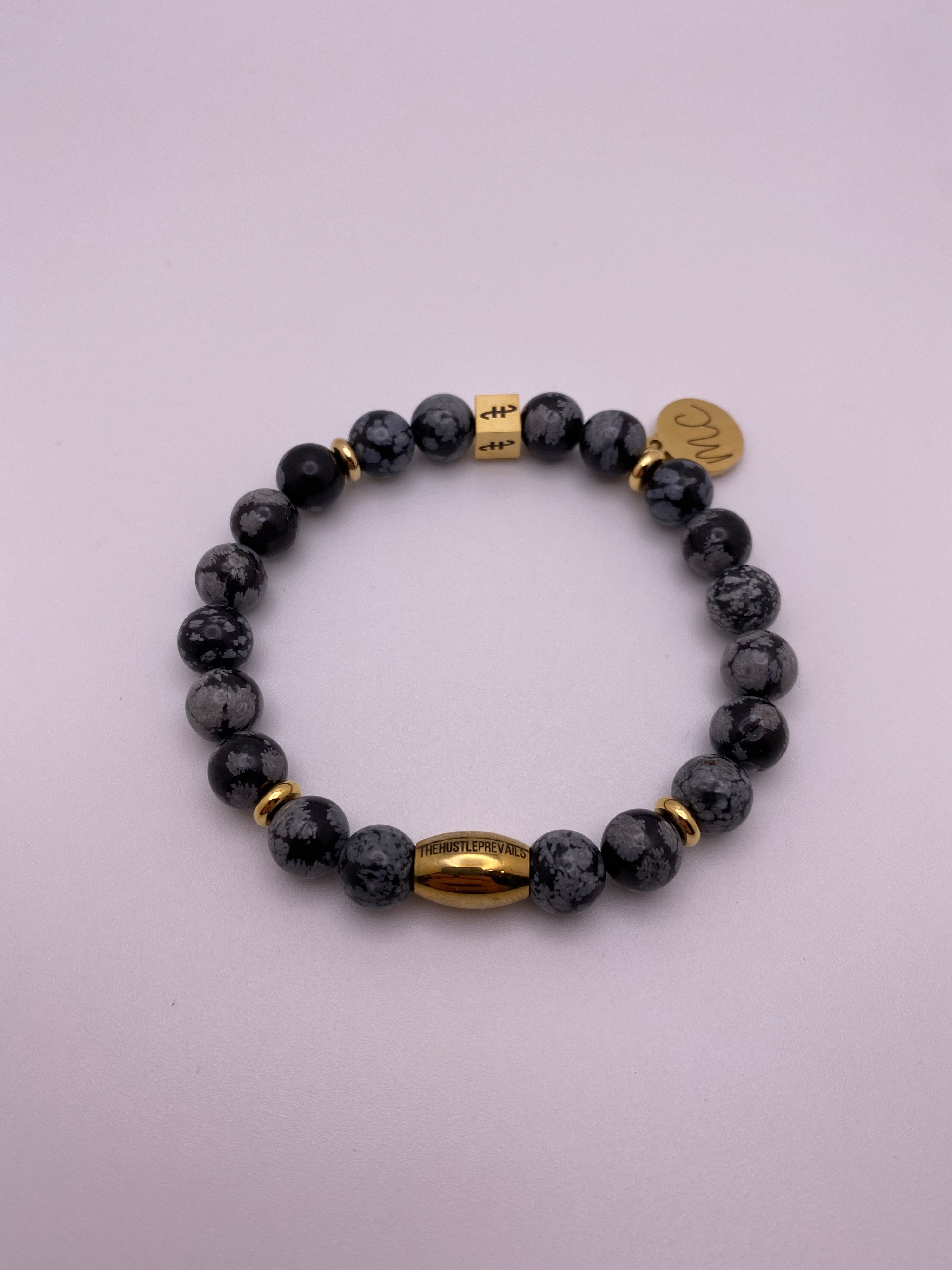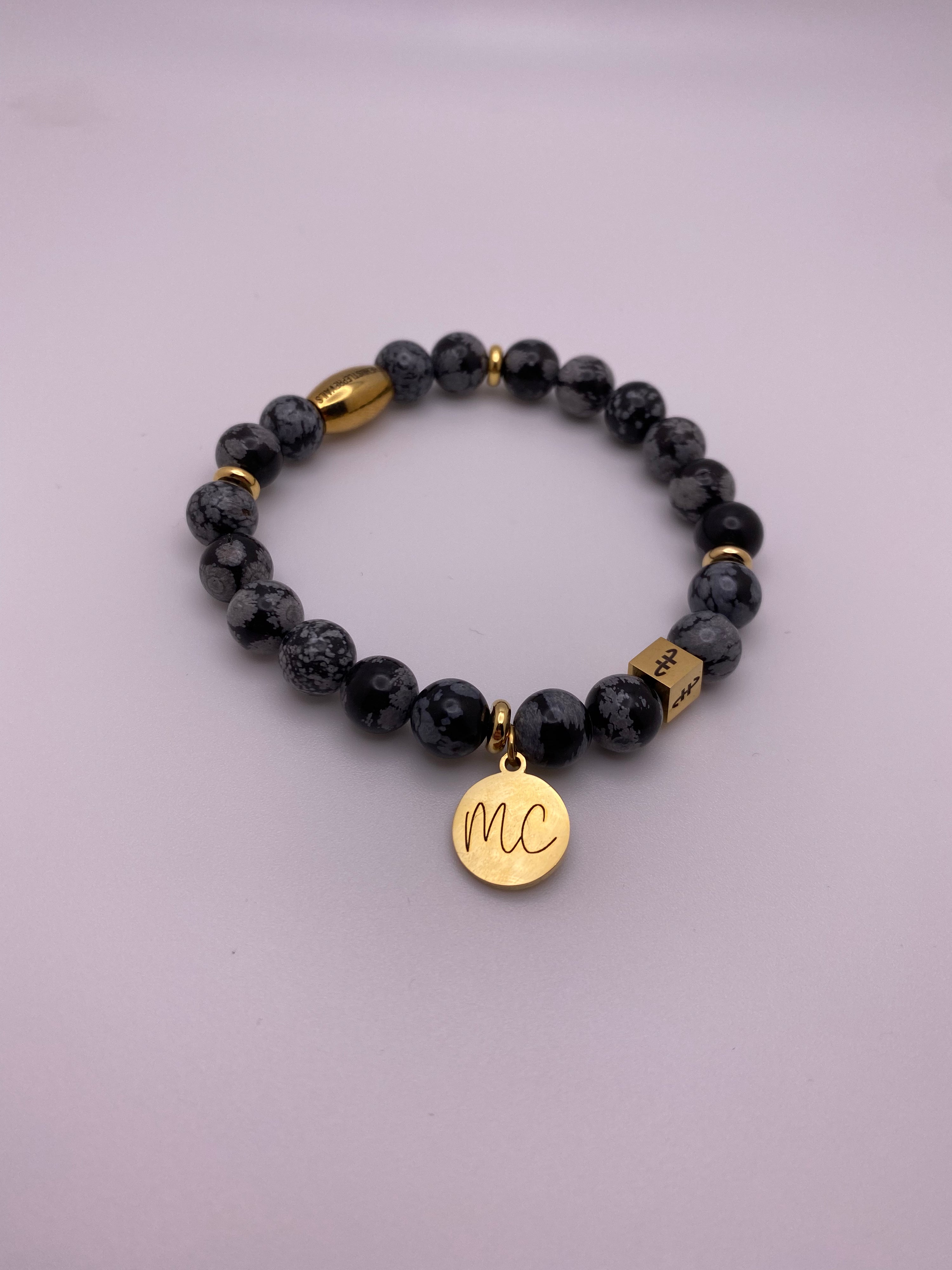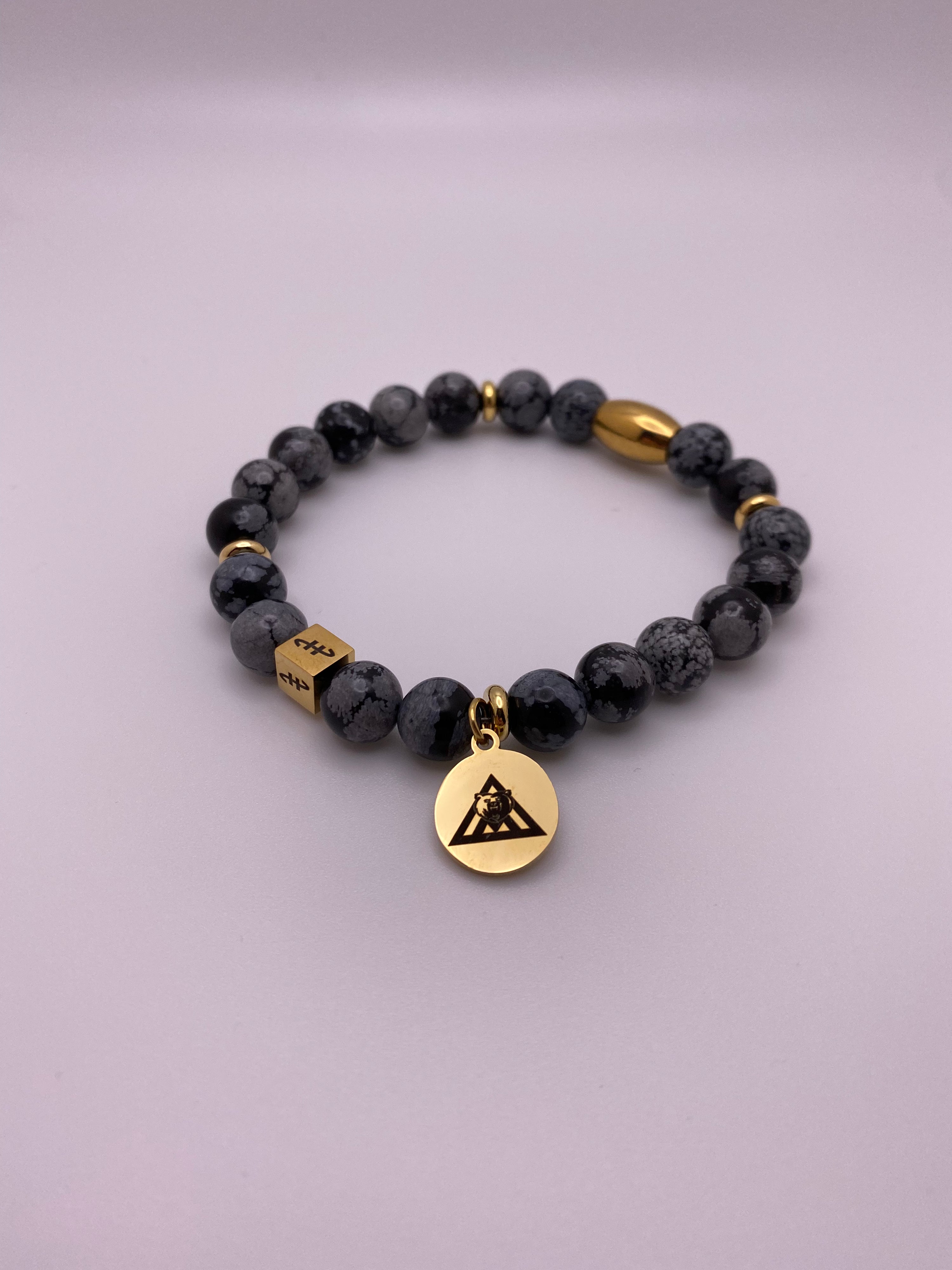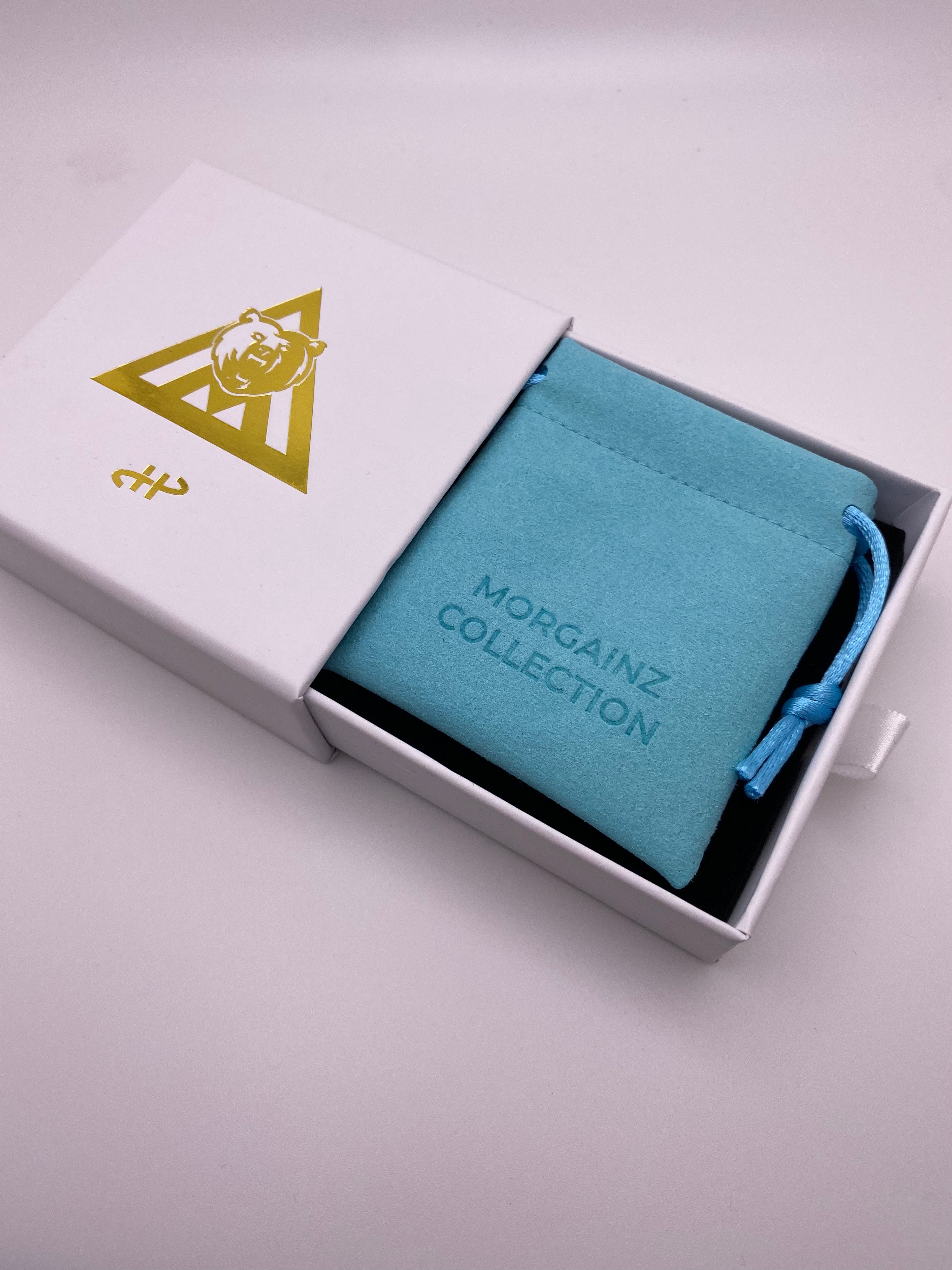 Snowflake Obsidian Morgainz Mentality Bracelet
$45.00
Regular price
$60.00
Stone: Snowflake Obsidian
This natural volcanic glass comes from the explosive remains of fast cooling lava following a volcanic eruption. Snowflake Obsidian is known as a protector against negative energy and is useful in balancing the mind, body, and spirit.
When chasing your dreams, there will be countless people who try to shoot them down and throw shade your way. In addition, it is imperative to protect the temple of your mind, body, and spirit on what can be an exhausting journey to success. The properties of the Snowflake Obsidian in your bracelet will assist in protecting and balancing you along your journey.
Specs:
This skew features our "THEHUSTLEPREVAILS" logo engraved into a black-colored stainless steel colored bead, snowflake obsidian gemstones, hematite spacers, and our "THP" logo printed on all four sides of a black-colored stainless steel cube. All beads are strung on a durable elastic cord and hand-tied. The elastic cord allows you to get the bracelet over your hand easily while at the same time maintaining the bracelet's structural integrity.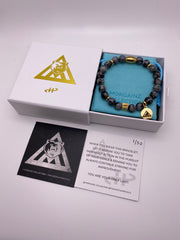 Snowflake Obsidian Morgainz Mentality Bracelet

$45.00

Regular price

$60.00